#17: 5/19/21
It's Wednesday, so you know what that means! HUMP DAY SUBMISSIONS! Because it's easy to fall off the submission train during the week I'm presenting you with 3 cool and very different small journals currently open for submissions to save you research time! Pick one of the three journals presented and read some of the pieces in your genre. If you're not digging them, check the next journal. Don't agonize over it, if you're not enjoying the writing or you don't feel your writing would fit in there move along to the next journal. If none of them seem to fit... maybe next week?
Today I'm going with the theme of 'Highly Ranked Print Mags', as in journals that can be found on the various ranking lists by John Fox, Erika Krouse or Clifford Garstrang, the terrific trio of 'lit mag rankers'. Even though these journals are 'highly ranked', they still need to fill their pages! Take a look and maybe give one (or all) your best shot.

Journal 1: Crazyhorse. Crazyhorse is the great print journal out of the College of Charleston. A long-running print journal that is a unique square design (I mean, they're not the only ones, but one of the few). They read $3 submissions via Submittable until May 31st. As always I recommend reading some of your genre in the online features before submitting to them. Also check out this interview the fiction editor did with Bennington Review. Or this one he did with Long River Review.
Rankings: JF: 29 | EK T3 (Elite litmags with SMALLER circulation: prizewinning, usually decent payment) | CG 40/73/132 (Fiction/Nonfiction/Poetry)
Fiction: Crazyhorse is open to all narrative styles and forms, and are always on the lookout for something we haven't seen before. Send a story we won't be able to forget.
Poetry: Crazyhorse aims to publish work that reflects the multiple poetries of the twenty-first century.
Journal 2: Gettysburg Review. Gettysburg Review is one of the best of the best print literary journals. They publish really good work of authors of all stripes, so as long as it's amazing, they may want it (I wouldn't send anything overly experimental there personally, but you do you). As always I recommend checking out their most recently selected pieces online (at least in your genre) before picking pieces to submit to them. They read poetry, fiction and nonfiction for $3 via Submittable.
Rankings: JF: 28 | EK T3 (Elite litmags with SMALLER circulation: prizewinning, usually decent payment) | CG 5/16/9 (Fiction/Nonfiction/Poetry)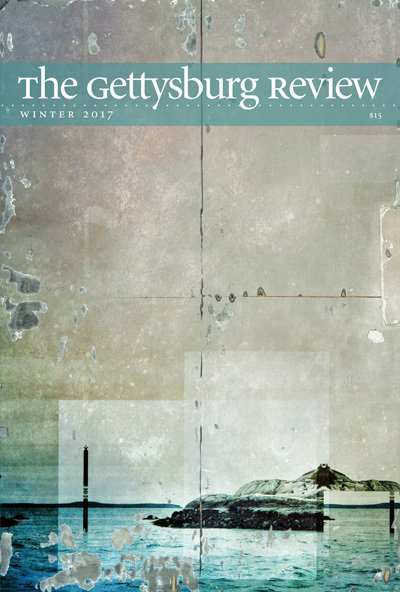 From their Duotrope page: "The Gettysburg Review, published by Gettysburg College, is recognized as one of the country's premier literary journals. Since its debut in 1988, work by such luminaries as E. L. Doctorow, Rita Dove, James Tate, Joyce Carol Oates, Richard Wilbur, and Donald Hall has appeared alongside that of emerging artists such as Christopher Coake, Holly Goddard Jones, Kyle Minor, Ginger Strand, and Charles Yu. The editors of The Gettysburg Review express their deep commitment to the arts and humanities by seeking out and publishing the very best contemporary poetry, fiction, essays, essay-reviews, and art in issues as physically beautiful as they are intellectually and emotionally stimulating. Our most important criterion is high literary quality; we look for writers who can shape language in thoughtful, surprising, and beautiful ways and who have something unique to say, whatever the subject matter or aesthetic approach. We have very eclectic tastes, but are highly selective, publishing only two percent of manuscripts submitted to us annually."
Rankings: JF: N/A | EK T6 (Very good: usually small circulation, 1-3 "notable" prize mentions, sometimes payment) | CG 88/86/34 (Fiction/Nonfiction/Poetry)
From their website: "We are looking for writing that surprises and moves us, whether from up-and-coming writers or established greats. We seek work that takes hold from the first sentence and doesn't let go, that commands our attention whether by its intellectual acumen, emotional integrity, or spiritual wholeness. We welcome and encourage work from writers of every nationality, race, religion, sexuality and gender, including writers with disabilities, writers who are not affiliated with an MFA program, and writers whose perspectives and experiences are often underrepresented in the literary world."
Get your writing out there! You got this! I know it's mid-week, but spending just a little bit of time with reading well-crafted creative writing in the middle of the week it can keep your creativity a little fresher when the weekend comes around. I think, at least.
Also a gentle reminder that Sparked is reading submissions of writing from Notebooking Daily prompts, so send them work now! And if you thought this post was helpful, consider shooting me a buck or two for my own future submissions or to help pay writers for Sparked (which comes out of my pocket). No pressure though. I'm just trying to get better with the begging for pennies, submission fees in 2020 are pretty monumental and 2021 is shaping up to be just as bad!