#2
F
or today, we're going to write a poem or prose piece inspired by another piece of art or an ekphrastic piece. The piece of art in question is this gif from the amazing movie The Wind Rises: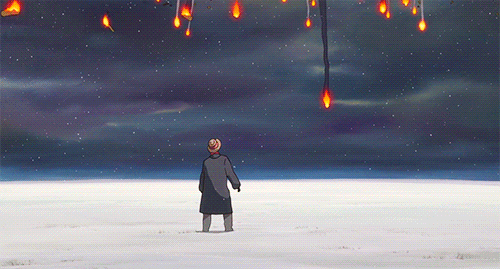 Whether you're writing a lyric poem about what the man is thinking in this moment, the lead up story to this climactic event (who is the man and how did he get to that place and time of raining flaming airplanes?), or if this is the impetus for a greater story, or someone flying a plane that is falling or whatever caused the destruction. There's a ton of possibilities.
Here is the Wind Rises soundtrack if you'd like background writing music.